Recipe: Market Explosion | 6 March 2023 at the Rosewood Hotel – London
March 1, 2023
Please join us for a lively discussion and luncheon on
Monday, 6 March 2023 11:45am – 2:00pm at the Rosewood Hotel London, 252 High Holborn
with guest speaker
Michael Green, Frmr. Portfolio Manager of the Thiel Fund,
Current Portfolio Manager and Senior Strategist for Simplify Asset Management
and
Roy Niederhoffer, President and Founder of R.G. Niederhoffer Capital Management
Mike and Roy will discuss explosive macro scenarios for 2023 – 24 and beyond,
and a new strategy switch that every investor should be considering.
Please RSVP to ir@niederhoffer.com to reserve your place. Lunch will be served. Space is limited.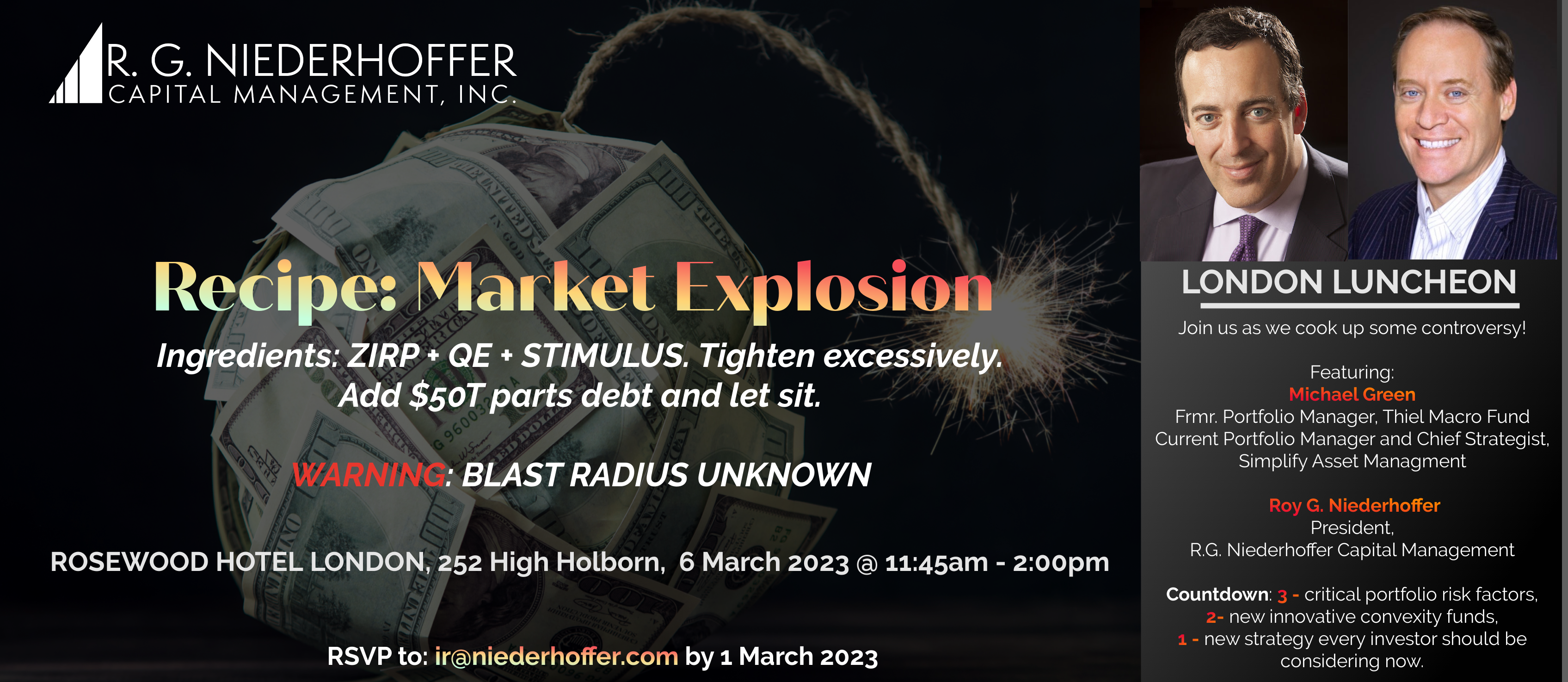 ---